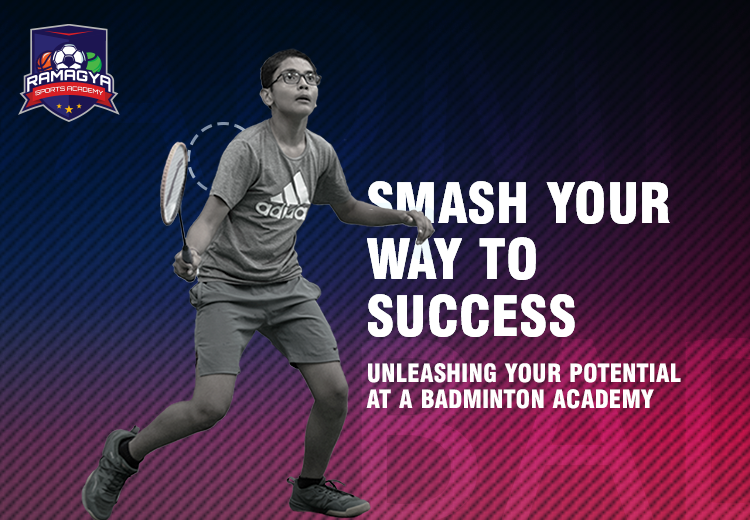 Welcome to the exciting badminton world, where precision, agility, and strategy blend seamlessly. Whether you're an aspiring player, a parent seeking the best training for your child, or simply curious about the benefits of a Badminton Academy, you've come to the right place. This blog will explore how a Badminton Academy can shape your path to success, help you unlock your true potential, and build champions. So, grab your racket, and let's dive into the world of shuttlecock and smashing victories!
Discovering Your Passion for Badminton:
Passion is the driving force behind every champion's journey. At a Badminton Academy, you'll be able to ignite and nurture your love for this thrilling sport. From the moment you step into the academy, you will be with individuals who share your spirit and are like-minded. Coaches, trainers, and fellow players will inspire and motivate you, creating an interactive, energetic atmosphere that propels you toward excellence.
Tailored Training Programs for All Levels:
A Badminton Academy caters to players of all ages and skill levels, offering specialized training programs to maximize your growth. Whether a beginner or an advanced player, the academy provides a structured curriculum to develop your technique, footwork, agility, strength, and overall game strategy. The dedicated coaches ensure that each session is engaging and challenging, pushing you to improve your skills and advance your game.
Holistic Approach to Skill Development:
Becoming a champion requires more than just physical prowess. A Badminton Academy understands the importance of a holistic approach to skill development. You'll have access to mental conditioning, nutritional guidance, and injury prevention strategies alongside on-court training. These comprehensive programs equip you with the tools needed to excel in badminton and other aspects of life.
Mentorship and Role Models:
One of the greatest advantages of being a part of a Badminton Academy is the exposure to experienced coaches and mentors who have walked the path to success. These role models inspire you, share their knowledge and provide invaluable guidance throughout your journey. Their expertise and insights help shape your game, instill discipline, and cultivate a winning mindset that extends beyond the court.
Competitive Environment and Tournament Exposure:
A Badminton Academy provides a competitive environment that fuels your growth. Regular practice sessions, inter-academy tournaments, and friendly matches create a platform to showcase your skills and learn from each game. The academy also organizes participation in local, national, and international tournaments, offering you valuable exposure and opportunities to compete at higher levels, ultimately preparing you for the challenges.
In a Badminton Academy, you embark on a transformative journey where your passion for badminton meets expert guidance and a supportive community. The academy's tailored training programs, holistic approach, mentorship, and exposure to competitive environments combine to shape you into a champion both on and off the court. So, if you're ready to unleash your potential, embrace the energy, and be part of a legacy of champions, join the Badminton Academy and let the game of badminton become your path to success.
Remember, building champions starts with a single step, and that step can be taken at the Badminton Academy. Start your journey today, and who knows, you might be the next badminton sensation to conquer the world!
Read our Article: Dive into the Pool With These 10 Essential Swimming Techniques for Beginners