WHY RAMAGYA SPORTS ACADEMY?
Ramagya Sports Academy was established in 2009 and within a short span of its existence it has already established itself as the best sports academy in Noida and is ranked amongst top 10 Sports Academies in India. The academy envisages developing sporty culture among the people of the nation and has had about 47000 members trained in 35+ sports so far. Our students train under the guidance of professionals and have won over 36000 medals. They have also been selected for various national and international events and have won several medals. We have more than 120 trained Staff and completed more than 650 Sports Events.
Being the pioneer in the field of sports, Ramagya Sports Academy provides world-class sports training in collaboration with some of the best academies in India and overseas. The academy also boasts globally approved infrastructure, customized sports curriculum, Sports Physio-programmes for rehabilitation from sports injuries, dietary plans, and mentorship from renowned & legendary coaches.
Our Sports programmes are well designed to ensure that every trainee gets optimum benefit by undertaking them. Individualized attention through our modified programmes equips the players with abilities to excel in the chosen arena of sports, be world ready, get recognized and appreciated for the accolades they win for the nation for their international performance at CWG, Asian Games and Olympics.
Ramagya Sports Academy is always on the lookout for latent talent, spots them & provides them training irrespective of age. Potentially talented sports persons are enrolled in free training programmes undertaken by our Academy where the best of opportunities, international infrastructural facilities, regular updates on performance & great mentors hone the skills of these budding talents and make them prospective medal winners at the world stage.
Vision
Ramagya Sports Academy is already one of the top ten sports academies in India. Equipped with state of the art equipment and international facilities in the most congenial atmosphere, we foresee ourselves as the frontrunners in the Sports arena. We envision to meet the increasing demands of the changing sports scenario and to earn a high reputation and utmost popularity for being one of the pioneer sports academies in India.
Mission
Our mission is to provide a wide range of sports and recreational activities to all sports lovers irrespective of their age. We aim to develop Sporty culture and holistic health for all. So Ramagya Sports Academy is committed to providing best in sports infrastructure and expert coaches to judge and carve distinctive talent for holistic value based sports education and help our valuable members understand sports ethics and the habit of fair play.
Equipment & Facilities
We provide state of the art facilities and equipment that enable us to provide the best service to our distinguished members thereby ensuring supreme satisfaction.
Internationalism
Our collaborations with renowned brands open the doors of opportunities for talented students to show excellence at national and international platforms.
Certified Coaches
The coaches at Ramagya Sports Academy are certified and have in-depth knowledge of their respective field thus ensuring excellent training sessions to our members.
Infrastructure
The courts and pools at our Academy are designed as per the international specifications and are of world standards. They provide a high-class experience to our members.
Wide Sports Option
Our members can choose from a wide array of sports options available with us for eg. Lawn Tennis, Basketball, Skating, Cricket, Table Tennis, Shooting, Swimming etc.to name a few.
Regular Updates
We understand the importance of changing sports scenario and the need of upgradation. And so we introduce new sports, techniques and equipment in the academy at regular intervals.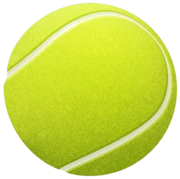 (No Fields)
keyboard_arrow_leftPrevious
Nextkeyboard_arrow_right