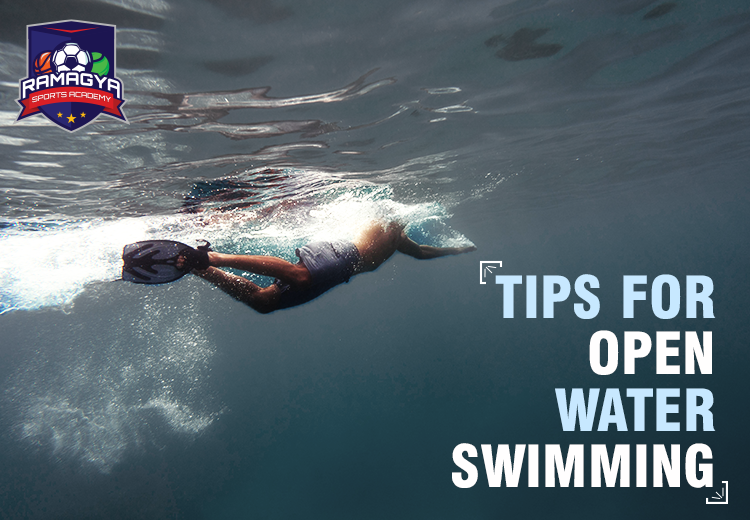 Welcome to the thrilling world of open water swimming! Whether a beginner or an experienced swimmer, diving into the great outdoors brings a whole new dimension to your aquatic adventures. At Ramagya Sports Academy, we believe in pushing boundaries and embracing challenges; open water swimming embodies that spirit. In this blog, we'll share some interactive tips to help you maximize your swimming experiences.
Safety First, Always:
Regarding open water swimming, safety should be your top priority. Follow these essential safety tips to ensure a secure and enjoyable swim:
Swim with a buddy or in a group. There's safety in numbers.
Be aware of your surroundings, including currents, tides, and weather conditions.
Wear a brightly colored swim cap and use a brightly colored swim buoy for better visibility.
Consider using a wetsuit or other appropriate swim gear, depending on the water temperature.
Scout the Location:
Before diving into the open water, take the time to scout your chosen location. Here's what you should look out for:
Identify all the points from entry to exit, as well as any potential hazards.
Familiarize yourself with the water depth, currents, and any underwater obstacles.
Check if there are lifeguards or safety personnel available.
Acclimatize and Practice:
Open water swimming differs from pool swimming, so it's essential to acclimate yourself to the conditions. Consider these tips:
Gradually increase your exposure to colder water to allow your body to adapt.
Practice swimming in various open water conditions to improve your technique and confidence.
Use open water swimming clinics or training sessions to refine your skills.
Navigation and Orientation:
Maintaining the right direction while swimming in open water can be challenging. These tips will help you navigate effectively:
Use landmarks on the shore or buoys to guide your direction.
Periodically lift your head to check your alignment with the course.
Practice bilateral breathing to ensure a balanced stroke and better visibility.
Mental Preparation:
It can test your mental strength[1]. Here's how you can prepare yourself mentally:
Visualize your swim and set realistic goals before entering the water.
Practice mindfulness techniques to stay calm and focused during your swim.
Celebrate milestones and achievements, no matter how small, to boost your confidence.
Embrace the Environment:
It offers a unique opportunity to connect with nature. Make the most of it:
Appreciate the beauty around you, such as the scenery, marine life, and the feeling of freedom.
Stay environmentally conscious and avoid disturbing the natural habitat.
Participate in local clean-up efforts or conservation activities to give back to nature.
Open water swimming is an exhilarating adventure that allows you to break free from the confines of a pool and embrace the vastness of nature. By prioritizing safety, scouting the location, and implementing these tips, you'll have a fantastic experience in the open water. So, dive in, explore, and create unforgettable memories as you embark on this exciting aquatic journey!
Remember, at Ramagya Sports Academy, we're here to support your swimming endeavors and help you become a confident and skilled swimmer in any environment.
Read our Article: Dive Into Efficiency: Mastering Your Swimming Stroke at Ramagya Sports Academy