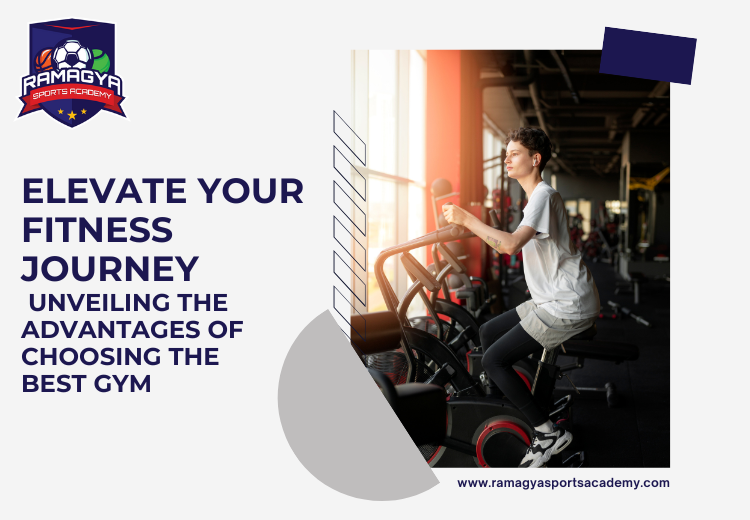 In today's fast-paced world, prioritizing health and fitness is not just a trend but a necessity. As individuals become more health-conscious, the significance of choosing the right gym cannot be overstated. A well-equipped gym can significantly impact your fitness journey, helping you achieve your goals effectively and efficiently. Let's delve into the key benefits of joining the best gym and why the quality of your fitness center truly matters.
Expert Guidance for Maximum Results
One of the most compelling reasons to opt for the best gym is access to expert guidance. Qualified trainers can create personalized workout plans tailored to your fitness level and goals. Their expertise ensures that you perform exercises correctly, minimizing the risk of injury while maximizing results. As the saying goes, "It's not about the quantity of time spent in the gym, but the quality of effort you put in."
State-of-the-Art Equipment
A top-notch gym is characterized by its state-of-the-art equipment. Quality gym equipment is designed to target specific muscle groups effectively, ensuring a well-rounded workout. This variety prevents monotony and keeps you motivated, as you can switch between different exercises and equipment to challenge your body in various ways.
Motivating and Positive Environment
The environment you work out in plays a significant role in your fitness journey. The best gyms cultivate a motivating and positive atmosphere where like-minded individuals are committed to their health goals. This sense of community provides an additional layer of encouragement, making your gym visits enjoyable and something you look forward to.
Access to Diverse Fitness Programs
Quality gyms often offer a wide range of fitness programs, from traditional weightlifting and cardio sessions to innovative classes like yoga, Pilates, spinning, and more. This diversity ensures you can experiment with different workout styles, preventing boredom and providing a holistic approach to fitness.
Accountability and Tracking Progress
Joining a reputable gym offers a sense of accountability. Trainers and staff members keep track of your progress, providing regular assessments to gauge your achievements. This structured approach motivates you to stay consistent and work towards surpassing your fitness milestones.
Customized Nutrition and Wellness Guidance
Optimal fitness is not just about working out; nutrition and overall wellness play equally crucial roles. Many high-quality gyms offer additional services such as nutritional counseling, wellness seminars, and guidance on maintaining a balanced lifestyle. This holistic approach ensures that your fitness journey is comprehensive and sustainable.
Improved Mental Well-being
Regular exercise has a positive impact on every individual's mental health[1]. Joining the best gym provides a dedicated space to relieve stress, release endorphins, and enhance your overall well-being. A serene and well-maintained gym environment contributes to calmness and focus during workouts.
Setting and Achieving Realistic Goals
Setting fitness goals is vital but requires the right resources and support. A quality gym helps you set realistic goals and equips you with the tools and expertise to achieve them. Whether your aim is weight loss, weight gain, muscle gain, improved flexibility, or enhanced endurance, a well-structured gym can be your partner in progress.
Uplift Your Fitness Expedition with Unparalleled Excellence
In the pursuit of a healthier lifestyle, the choice of your gym holds a significant impact on your success. The advantages of selecting the best gym, equipped with expert trainers, state-of-the-art equipment, and a motivating environment, are undeniable. Gyms offer more than just a place to work out; they provide a platform for growth, self-improvement, and transformation. As you navigate the path of fitness, remember that quality matters. Investing in your health through a reputable gym sets the stage for a rewarding and fulfilling journey towards improved well-being.
Embrace the challenges, relish the progress, and empower yourself with the right tools to achieve your fitness goals. As the saying goes, "Body achieves what the mind believes." Choose quality, choose a gym that supports your aspirations, and take steps towards a healthier, happier you.
In the words of Arnold Schwarzenegger, "The last 3 or 4 reps is what makes muscle grow. This area of pain divides a champion from someone who is not a champion." Choose the best gym, embrace the challenges, and witness the transformation that dedication and quality can bring to your fitness journey.
Read our Article: Dive In: Exploring the Battle of Cardio Exercises – Swimming vs. Others